README ¶
go-hue
Wrapper API and cli examples in golang for interacting with lights via philips hue hub HTTP API.
demo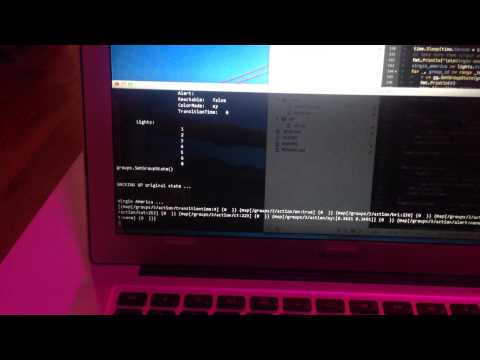 setup
To install "github.com/heatxsink/go-hue" golang module.
$ go get github.com/heatxsink/go-hue

To run the tests you'll need to set the following environment variables:
1. HUE_TEST_USERNAME (You can obtain a whitelisted username via examples/discover.go)
1. HUE_TEST_HOSTNAME (Your hue hub's hostname or IP address)

important note
As of API 1.31, Philips/Hue has disabled the deleteUser function, and it will always return the error unauthorized user.
To delete an app from your bridge, you must login to https://account.meethue.com/apps and manually delete using the website.
bugs and contribution
Please feel free to reach out. Issues and PR's are always welcome!
Click to show internal directories.
Click to hide internal directories.