README ¶
Async Count – an asynchronous Counter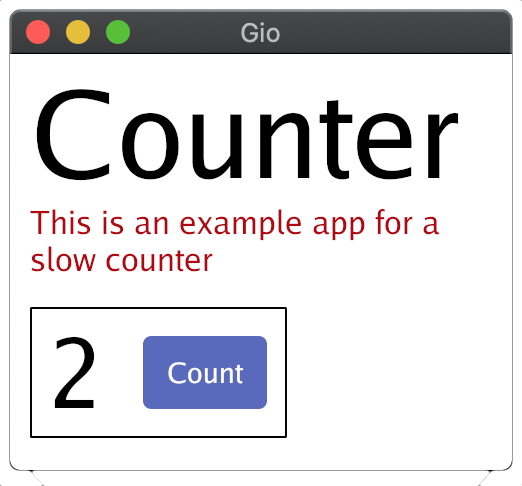 This example is about finding a way to offload domain-model actions. Operations on domain objects generally are too costly to be executed on the rendering-goroutine. We need an expressive way of offloading these and have a transparent event routing model to keep user-level code understandable. We strive for compactness and readability for the component's code.
Pressing the button will simulate a delay typical for an expensive operation on domain level. The UI should remain responsive, until the proessing is done and the count is updated.
Documentation ¶
There is no documentation for this package.
Source Files ¶
Click to show internal directories.
Click to hide internal directories.